The January sales are in full swing, so I'm bringing you all the items I've worn on the blog that are now reduced.
[Reading time: 2 minutes]
I'm featuring things I wore on the blog so you can shop the outfits I've posted at a reduced price – I haven't done this type of post in a while so I thought it was time I did another. In a nutshell, I research all the items I wore that are still available online and now reduced (they could be AW19 or even SS19) for you to pick and choose at your leisure! I like to show you sales picks with my own photos so you can see what they look like the way I like to wear them – not just how the retailer wants to style them.
Some things may sell out so do move fast (I also can't guarantee all sizes will be available when you come to click on them), but all information and prices were correct when the post went live (17/01/2020, E&OE) and I've made sure all the items are available in at least a few sizes.
I've also included one or two items that were close alternatives I found when I was posting about something from a past season – as regular readers know I rewear my clothes A LOT, so I never have a head-to-toe new outfit. But I thought it worth including some sale items that were almost identical to what I wore to give you even more choice.
Disclosure: This blog uses affiliate links (at no cost to you) and any items listed as* were gifted within the last 12 months. Full disclosure
I'm really pleased that some of my most popular pieces are now reduced – from Monday's red-brown crocodile platform boots to the colour block coat from JD Williams, not forgetting the bold orange and black blur print dress I wore long before Halloween! Hopefully there's something for everyone.
QUICK SHOP SOME OF THE ITEMS FEATURED:
Hope you find some bargains – do you have your eye on any of the items? Do share in the comments (and don't forget to link up to the #ShareAllLinkUp below)!
My 2020 January sales picks
See the original post here >> Wearing Head to Toe Berry Tones
See the original post here >> Can You Wear a Pyjama Top as Outerwear?
See the original post here >> Eclectic Style: Mixed Patterns and Platform Boots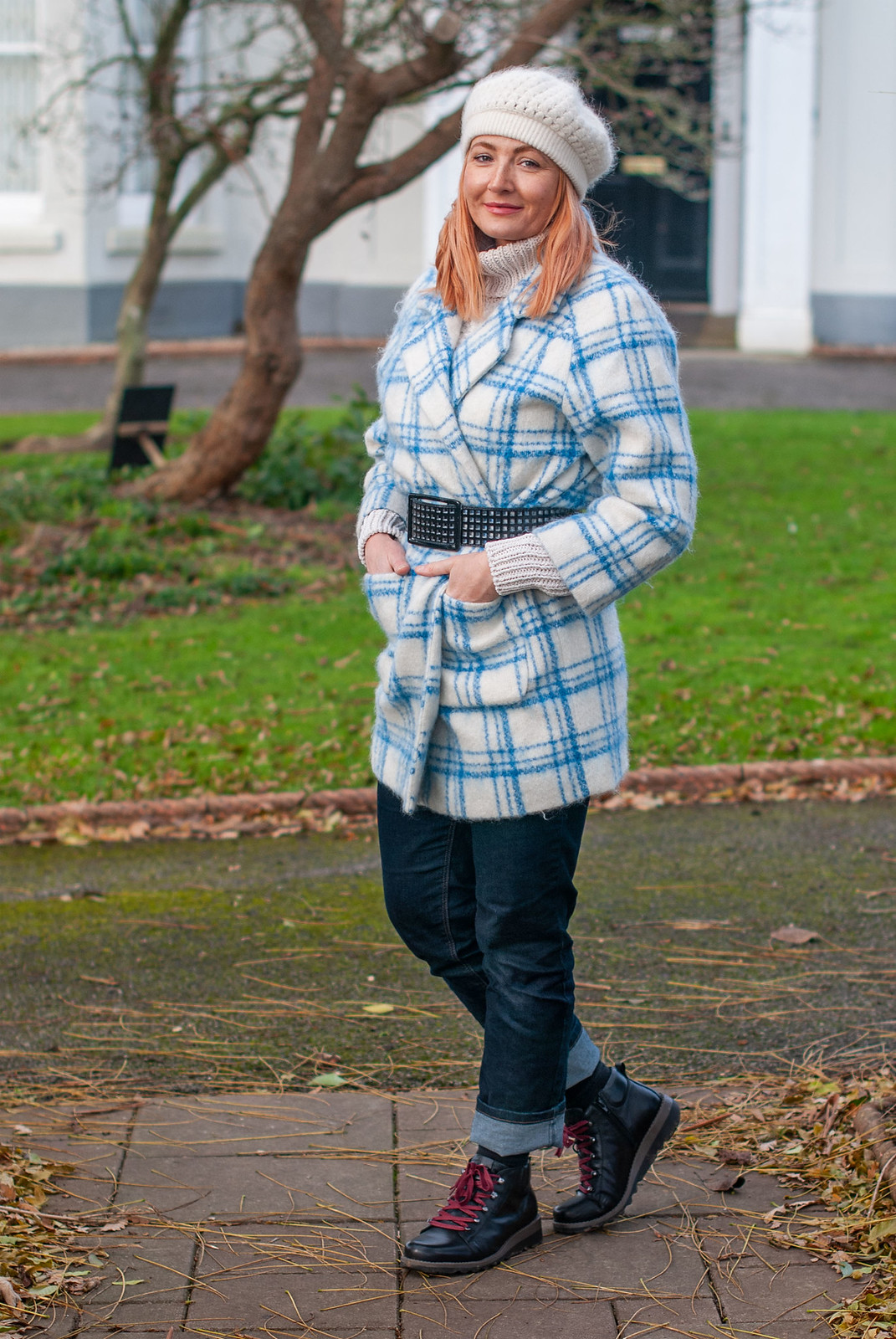 See the original post here >> An Everyday Outfit: A Winter Coat Worn 80s Style
See the original post here >> A Warm, Stylish Dog Walking Outfit
6. The navy knee-high boots* (similar, WAS £190.00, NOW £95.00)
See the original post here >> Styling a Boho Dress for Autumn With Layering and Faux Fur
7. The red corduroy blazer (similar, WAS £99.00, NOW £30.00) and orange trousers* (WAS £18.00, NOW £9.00)
See the original post here >> How to Wear Red With Orange in Autumn/Winter
See the original post here >> A Colour Block Coat With Straight Leg Jeans
See the original post here >> A Slouchy Black and Orange Dress… Nothing to Do With Halloween
See the original post here >> A White Summer Dress That Got All The Compliments
See the original post here >> How to Style a Black Jumpsuit in the Summer
See the original post here >> A Beach Dress Styled For Daytime and Dinner
See the original post here >> All the Bold Colours for Spring/Summer
Pin for later!
✷ ✷ ✷ ✷ ✷

Let's get this [link up] party started…
Thank you for joining the #ShareAllLinkUp! Designed to allow you to share anything you like on ANY topic, it goes live every Thursday (or sometimes Friday) at around 3pm UK time and will stay open for a week. You can share blog posts or Instagram posts, old posts or new posts, and link up as many as you like. Also: by linking up you're saying it's okay for me to drop you an email to say the link up is open – you can unsubscribe at any time.
PLEASE be kind and leave a link somewhere on your post, and share your post using the hashtag #ShareAllLinkUp.
Click here to receive an email with a reminder to link up to the #ShareAllLinkUp as soon as it's live!