It's always nice to come up with an outfit from existing things in your wardrobe, especially some that you've had for quite a while.
Nothing is new here, and the oldest pieces are either my chambray shirt or my all-time favourite brogues, the neon coral pair – I know for a fact that they are older than the blog itself (they came on holiday with me to San Francisco in 2011 and I set up the blog soon after I got back: here's my first post)!
The brogues add the perfect dash of bright colour to an otherwise neutral (but very spring-like) outfit of all white and light wash denim. Although I wear them a lot, the last time they appeared on the blog was two years ago, but I think the white and silver brogues have become their nearest rival in recent months. Both are insanely comfortable and more interesting than your average brogue.
Which of these two brogues – white/silver or coral – gets your vote? Let me know in the comments…!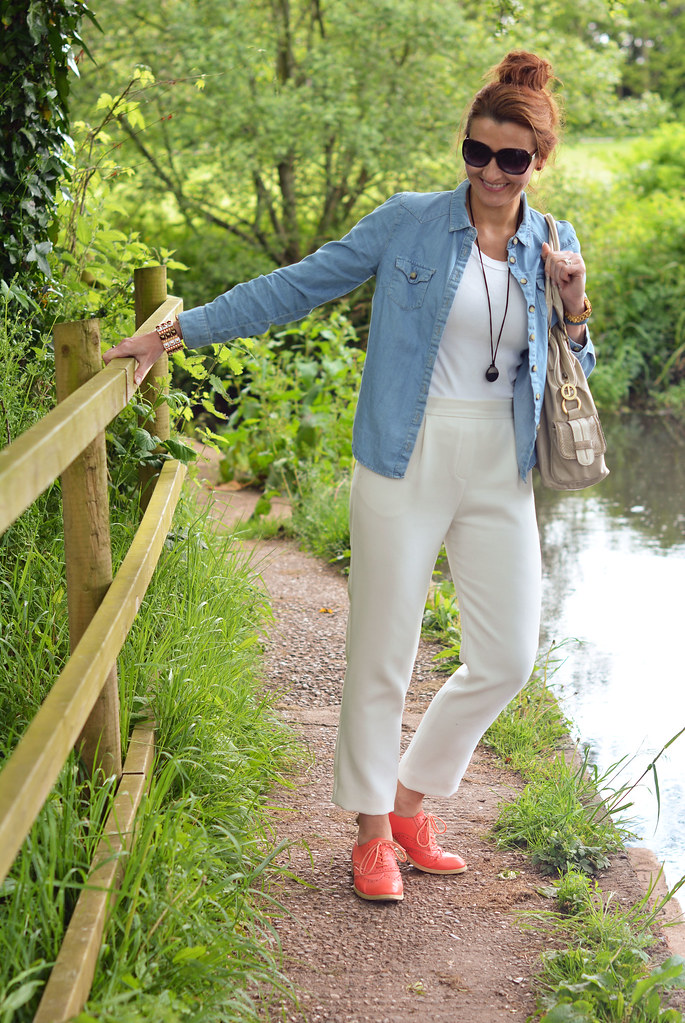 Shirt: Topshop | Tank: Topshop | Trousers: Asos | Brogues: Office | Bag: Debenhams | Pendant: c/o Front Row Shop | Sunglasses: French Connection | Bracelets: New Look, Asos | Watch: Jasper Conran at Debenhams