I've been meaning to get some sort of white summer shoes for the past couple of years, so the chance to own a pair of two-tone loafers in the softest, most comfortable leather wasn't going to be passed up.
These red and white beauties arrived courtesy of Lotus Shoes, and they were a joy to wear from the first moment I put them on. If you're looking for classic preppy-style loafers with a twist (the twist being the funky red sole) that are also incredibly comfortable, you absolutely can't go wrong with these.
I decided to keep the rest of the outfit pretty simple with a dark wash skinny jean, and instead of my usual three or four smalls rolls at the hem, I gave them one big deep turn up which I think works really well with a dark wash because of the contrast in the denim. The patterned shirt is an old one and looks great knotted and layered over a simple tank – the white just adding a bit of balance to the outfit by echoing the white of the shoes.
The loafers were so comfy I wore them the first day to run a few errands – over 20 minutes of brisk walking and my feet were just dandy. Have you started to plan your spring footwear wardrobe yet, or indeed been lucky enough to actually wear summer shoes? Do also let me know whether you're a loafers girl like me…!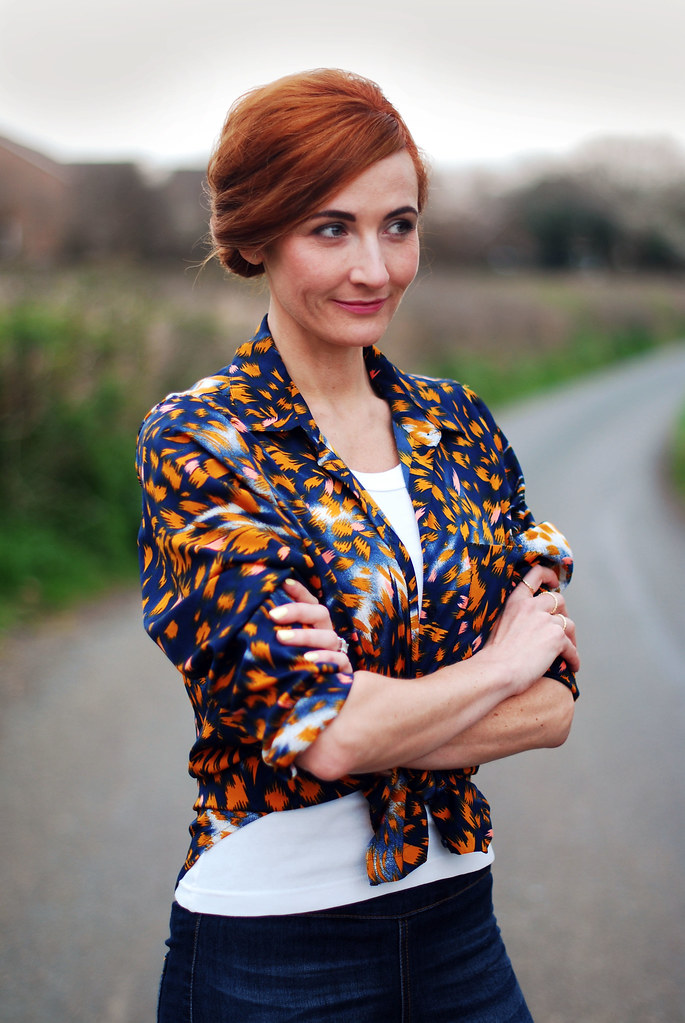 Shirt: Vero Moda, Jeans: Zalando, Loafers: c/o Lotus Shoes, Tank: Topshop, Watch: River Island, Rings: Asos, Nails: Models Own Lemon Meringue