I actually wore this outfit last week, but simply had to save it for posting today once the sundae/Sunday pun occured to me. Oh, the joys of creating blog post titles (to be honest I rather like the part of thinking them up, I know some people find it tedious)!
My strawberry sweater is the only thing I own with sequins (I think...). Many times I've thought about buying one of those beautiful sequin jackets, but I keep wondering how often I'll wear it, i.e. would I wear it to anywhere other than a party? Maybe I'll get one one day, then they'll be sooo last year. Oh well. I love big motifs on sweaters and although this is quite a "cute" one, I added the velvet blazer and maxi skirt to stop it getting into little-girl-cutesy territory... not a good look at my age.
Hope everyone's having/had a wonderful weekend...
Stay safe/dry/warm/stationary
(So windy in the south of England! My hair looks like it's been through a hedge backwards!)
Jacket: Very, Sweater: Debenhams, Skirt: River Island, Boots: Bertie at ASOS (sale), Necklace: ASOS (sale), Watch: ASOS (Christmas present from Mr. Summers), Earrings: F+F, Purple/gold bracelet: Topshop, Watchstrap bracelet: ASOS, Rings: all ASOS, Nails: Nails Inc Black Taxi
Linking up to:
Visible Monday at Not Dead Yet Style
Monday Mingle at Glamamom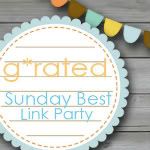 "